Attention Financial Advice Business Owners:
Do you want to master how to catch and keep valuable clients, get more referrals and grow your business... let me introduce ENGAGE!
And get more clients by using your VALUE

New 5-step program reveals how to convert more high- worth prospects into long-term clients and referrals - simply by increasing your value.
Dear Financial Advice Business Owner,
Do you struggle to attract more profitable clients?
Are you not getting enough repeat business or referrals?
Do you find yourself having to justify your fees?
Do some clients have trouble understanding your worth?
Have you been selling your services based on price rather than value?
If you answered "yes" to any of the above questions, you're not alone.
These challenges are common within the financial advice industry.
The real question is, why do some advisers seem to attract and keep high-worth clients so easily while you try everything and still don't have enough profitable clients on your books?
Despite what you think, the answer has nothing to do with your experience, size of your business, connections, or even your sales skills.
The real reason some advisers seem to attract profitable clients so easily is because they understand how to utilise the #1 growth tool for financial advice businesses.
Let me explain...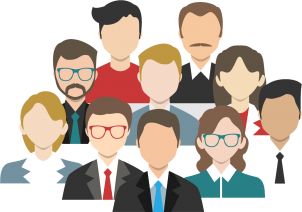 The Most Important (yet overlooked) Tool For Growing Your Financial Advice Business If you want to grow your financial advice business by capturing and keeping more high-worth clients, then you need to utilise the most overlooked growth tool in the industry.
What is this important growth tool?
Let me tell you, it's not the latest CRM software, online marketing tool, or any other "must have" tool being spruiked in the industry this month.
In fact, I can describe this important growth tool in one word.
VALUE.
That's right, value. But what do I mean by "value"?
Well, I'm NOT talking about delivering a valuable service. That's mandatory and expected in any industry.
The type of value I'm talking about is far more important.
In fact, when utilised properly, it literally has the power to grow your profits and client base exponentially.
Communicating your value to high-worth clients is the most important business growth tool now a little more about your product or service.
How can you benefit them?
Have you ever been to a dinner party and asked someone, "what do you do for a living?"
Most people struggle to answer this question. Let alone in a compelling way that makes you want to do business with them.
Sadly, it's the same with finance businesses.
Most are unable to communicate their value in an irresistible way that matches their client's needs and desires.
One thing I've discovered after coaching individuals for the last 10 years is this: Most advice businesses sound exactly the same.
Check out your competitors… Websites… Brochures… Advertising… and you'll notice something glaringly obvious: A giant sea of sameness.
The same claims are being made over and over again.
You need to find your unique point of difference.
A powerful reason why clients should do business with you, and not your competition.

Creating and communicating your irresistible value is the key to stronger, more profitable relationships with your clients.
If you fail to differentiate yourself from the competition, then you'll continue to remain unnoticed and overlooked.
Because at the end of the day…
The Secret To Getting More Clients?
Become A More Valuable Adviser
Let's face it.
High-value clients want to work with high-value advisers.
It's all about how you communicate your value.
It's about understanding your prospect's innermost desires, and then positioning yourself as an indispensable player in your client's life journey.
When you do this the right way, you'll effortlessly attract and keep more profitable clients.
When you do this the wrong way, you'll remain stuck trying to "'sell" your services to un-interested prospects.
If you're ready to take your business to the next level, then it's time to discover the secret to communicating your value in a way that converts prospects into long-term clients.
And I'd like to introduce my brand-new program which helps you do exactly that...
The 5-part step by step training program that helps financial advice businesses attract and keep high-value clients long term.

So what exactly is it?
It's a 5-part training program that educates financial advice business owners on how to harness your value, enjoy stronger, more profitable relationships with your clients, see those relationships evolve into referrals, and watch your business grow.

ENGAGE is unlike any other business training program.
It's definitely not one of those "fluff and filler" programs full of the same old business tips and theories you've heard a million times before.
● How to attract high-value clients
● How to articulate your value to your target market
● Forge stronger, more profitable relationships with your clients
● Grow your business and generate referrals
● Align your offer with your client's end needs
● Become a champion of your client's goals and aspirations
Who exactly is the ENGAGE program for?
The ENGAGE video training program has been designed exclusively for financial advice businesses, such as:
● Financial advisers
● Mortgage Brokers
● Risk advisers
● Stock Brokers
● Accountants
Here's a brief overview of what you'll learn in this 5-part program:
Practical Worksheets: Included in the ENGAGE program are several action worksheets that will help you implement the key lessons into your own financial advice business.
These practical worksheets are valued at $97 but are included free of charge when you purchase the ENGAGE program.
Now at this moment, you may be asking yourself…
Who Is Kim Payne And Why Should You Listen To Me?
If we haven't met before, hi!
I'm Kim Payne and I make a living from helping people get results from owning, operating and growing a financial advice business.
I work exclusively in the financial services industry so understand the business of advice, warts and all.
I was an adviser in a past life and now all my clients are all successful advisers in their own right.
And as a business owner like you, I know how important it is to communicate the value of what you do.
Your business survival depends on it.
Basically, I know what it takes to convert high-worth prospects into paying clients.
And now I'm on a mission to help you learn this too!
But don't just take my word for it.
Here's what some of my consulting clients who have worked with me have said.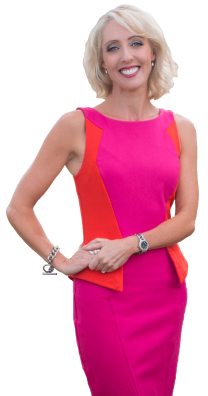 What Others Are Saying About Kim Payne:
"There's been amazing industry recognition for the work we've done with Kim."
When introduced to Kim we were expecting efficiency tips; the quick wins to make our business operate more effectively and more profitably.
What I got from Kim is something radically different.
She challenged us to think and ask our clients about what they really valued and then we built our whole service offer around it.
We built it into every interaction that we had with clients. Kim was an absolute life saver.
Not only has the feedback from our clients been really gratifying, but there's been amazing industry recognition for the work that we've done with Kim.
In 2010 Money Management awarded our business the Financial Planner of the year and Australia Private Banking Awards saw my business as the most outstanding Financial Advisers.
In 2013 the AFA awarded us the Female Excellence in Advice Award.
I think all of that can be directly traced to the work Kim has prompted us to do.
Catherine Robson
Affinity Private
Winner – 2013 AFA Female Excellence in Advice Award
Winner – 2010 Money Management Financial Planner of the year
Winner – Outstanding Wealth / Investment Adviser – Australian Private Banking Awards 2010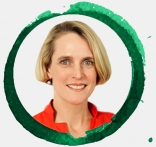 "Kim helped take what was already a good business to one that is now benchmarked in our industry."
The main benefits Kim was able to bring to our business was her ability to teach us how to communicate our knowledge and experience to our current and prospective clients in a way that was easily understood and valued by the client.
Using her skills and experience Kim helped us develop processes and structures to improve our business and the service we deliver to our clients.
The processes and structures Kim helped us build have now become habitual in our business to the point where it is now just, "the way we do things".
Michael Mansfield
Morgans Financial Limited | Executive Director – Brighton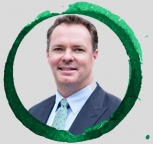 "Kim has been a fantastic asset to our business development and processes."
Kim has been a fantastic asset to our business development and processes.
One of the questions Kim asks me in every meeting is, "Why should I (as a customer) use your services?"
Recently I attended a networking function where I was asked by someone why they would use my services, given he has access to a cheaper offering online.
At the end of the conversation this person told me that in five minutes I'd given him more useful information than every other competitor had ever given him combined.
Peter Tersteeg
Sage Lending Solutions | Finance Strategist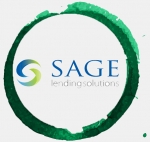 "You receive a lot more than a 'Value Proposition' or 'silver bullet' approach."
"You receive a lot more than a 'Value Proposition' or a 'silver bullet' approach to building a successful advice business.
We also received a framework which has enabled us to adapt, be flexible and focus in on our strengths and move with the times."
Geoff Ivanac
Everblue Consulting | Director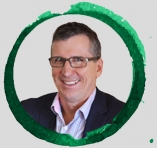 ENGAGE Is Guaranteed To Grow Your Business
- Or Your Money Back
Hi, Kim Payne again.
I just wanted to let you know that I believe in the ENGAGE training program so much, that I've decided to personally guarantee it.
If, within 90 days you feel the strategies revealed in the program haven't helped you attract more clients and build rock-solid relationships by better communicating your value, then I will refund your full purchase price.
Either the program works for you, or you won't pay a cent.
It's that simple.
This really is a no-brainer decision for anyone who's serious about signing more high-worth clients.
You've got nothing to lose by claiming your copy of ENGAGE program today.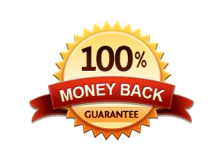 Don't Miss Out On Learning How To Attract And Keep More High-End Clients
What would it be worth to you to sign even 2 or 3 more clients, as a result of what you learned in this program?
I'm being conservative, because if you apply these strategies properly, then you'll attract many more clients.
What if you were able to retain those clients for the next 3 years?
If you're like most advice businesses, 2 or 3 new clients could be worth thousands (potentially tens of thousands) of dollars, over the next few years.
Would you be willing to invest just $55 (incl. gst) to learn the strategies for attracting and retaining more high-worth clients, long term?
It's really a small investment when you consider how much you stand to gain as a result of using these client-attracting strategies in your business.
You also need to consider what it's costing you to NOT use these strategies right now.
How many clients are you missing out on by not properly communicating your value as an adviser?
So please, take my advice— implement the ENGAGE program in your business and attract more high-worth clients, starting today!
Here's to your success!
Kim Payne
ENGAGE 5-Part Training Program
How To Attract And Keep High-Worth Clients Long-Term, Generate More Referrals, And Grow Your Financial Advice Business
Click the 'add to cart' button below to claim your copy today.

Bonus Worksheets: Included in the ENGAGE program are several action worksheets that will help you implement the key lessons shared inside the program into your own financial advice business.
Order today and we'll rush the ENGAGE program and bonus worksheets to your inbox right away.
Copyright @ 9rok Consulting - All Rights Reserved